*Effective June 1, 2020
The Erie County Board of Developmental Disabilities is operating business in accordance with Responsible RestartOhio. The Erie County Board of Developmental Disabilities will continue operation as a human service organization. Our facility remains open with many safeguards and appointment scheduling requirements. Staff are working remotely when possible and on staggered in-office work schedules in the building when appropriate. Staff continue to be available to serve the residents of Erie County.
If you have any specific questions or concerns, please contact the Erie County Board of Developmental Disabilities at (419) 626-0208 or email us at info@eriecbdd.org. For emergencies outside of Monday through Friday 8:00 AM to 4:00 PM, please call our Crisis Hot Line at (419) 626-1752.
********************************************
If you are a guest planning to visit our facility, please view the video below to see what to expect prior to your arrival:
********************************************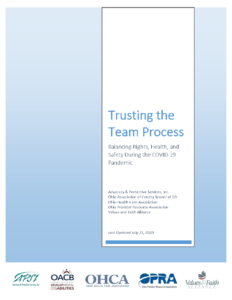 Trusting the Team Process: A guidance document that was written collaboratively by representatives from the following organizations: Ohio APSI, OACB, the Ohio Health Care Association, the Ohio Provider Resource Association, and the Values & Faith Alliance.
This document outlines best practices, legal requirements, and general considerations to be factored in when discussing a return to services. If you have any questions or concerns about the team process and returning to services, please contact Felicia Zendejas, Director of Individual and Family Supports.
********************************************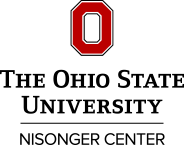 The Nisonger Center at The Ohio State University prepared a survey for adults with intellectual and developmental disabilities who are willing to share about their experiences during COVID-19. Fill out the survey here.