Employment First: Transition and Employment
Develop skills. Make your own money. Gain independence! Work is important!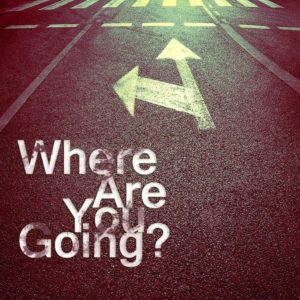 Transition services now start at age 14 in Ohio, meaning our focus on employment is beginning sooner. Does this mean that every 14 year old is expected to find a job? No (although it wont hurt), but transition is the time to begin looking at and planning for the future.  Having early job experiences is a great indicator of job success later in life. So it certainly will not hurt to encourage your 14 year old to become involved in the working world.
Having a high school job is often a right of passage and expectation for youth. Employment First has a strong focus on youth having job experiences and opportunity for skill development that will lead to success as an adult. Sadly, many youth with disabilities are not getting the same job experiences as their non-disabled counterparts. According to the Department of Labor statics youth with disabilities ages 16-19 have a 14.2% employment rate, compared to non-disabled youth who have an employment rate of 34%. This rate increases slightly in the 20-24 age range of 35% for young adults with disabilities and 67% for non-disabled young adults.
Transition Into Adulthood  
When we talk about youth employment, we are really referring to those early experiences, paid or not, that help someone uncover their interests, skills, and talents that will lead them into adulthood. It is often these very assets that are built upon and become our foundation for employment later in life. So when we look at Employment First through the lens of transition, we see a focus on opportunity and new experiences for each individual according to their own desires and interests. First lets look at a general timeline for transition.
Transition Timeline
Transitions all involve changes – adding new expectations, routines and responsibilities – and letting go of others. Review the timelines and identify where you are, and pick a place for action.
Services and Referrals 
Opportunity for Ohioans with Disability
Services from Opportunity for Ohioans with Disability (OOD) can begin as early as age 14. This agency serves those who want to work but are having trouble because of a disability. Vocational rehabilitation provides direct, personalized services to help individuals with disabilities obtain or retain employment. The Vocational Rehabilitation counselor works with individuals one-on-one to plan an individualized program leading to gainful employment. Services begin as early as 14 and can pay for many supports around someone finding employment. talk to your SSA about completing a referral application today
OhioMeansJobs Erie County 
Although more geared towards adult job seekers, OhioMeansJobs Erie County (at Job and Family Services) offers an array of employment skill based workshops. These events are free and open any job seeker. Almost every day you can find a workshop on topics from resume building, interview skills, and how to dress for success. Several times a month OMJ hosts open interviews for various companies. OMJ can also provide limited educational funding to those who qualify. WIA (Workforce Investment Act) helps job seekers obtain training, certificates, or education that will enable them to become successfully employed. Not for our younger transition youth, WIA is something to remember as a student heads towards graduation. Ohio Means Jobs is also name to their job seekers website www.ohiomeansjobs.com. This site is extremely helpful and up to date when looking for an open position in any area.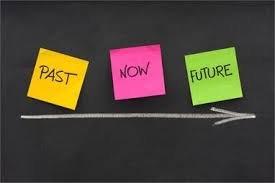 Family Led Activities
Responsibility at Home
Probably one of the best "job preparations" a youth can have is responsibility at home. Teens should be responsible for a set of chores around the house. Having responsibility at home can teach skills that will carry over into a job. Review the articles Teenages and Chores Guidelines for Parents, Divide and Conquer Household Chores, or Printable Chore Charts,  for more information and ideas.
Developing Social and Soft Skills 
This is a key part of development for any teen. Social and soft skills are especially important to find and keep a job. Check out the article Helping Youth Build Work Skills for Job Success: Tips for Parents and Families for a list of ideas and tips.
The Informal Economy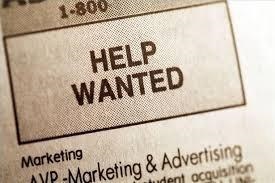 Whether it's helping out a family friend for a few bucks, working at special events in the summer or at school, babysitting, or mowing grass around town, the "informal economy" is how a lot of teens break into the "world of work". Think about the connections within your own family and neighborhood, how can you tap into this system for work experience? Even something as simple as completing chores at home is a part of building employment skills.
Volunteering
Although unpaid, volunteering can be great exposure to different job related tasks. Volunteering is a great option because the experience can be tailored to each person's needs, interests and availability. Being an active volunteer is an active way to give back to the community, make new connections and friends, and build a great skill set. Many times serving in this way can even lead to a paying job!
Don't know where you want to volunteer? Contact The Volunteer Center of Erie County www.thevolunteercenter.com
Transition and School
Schools play a major part in someone's transition expereince.
Employment First made several changes to requirements of the IEP. Read the full document here
The Erie County Board of DD is working hard to partner with a support local schools serve transition age youth. One such partnership to pilot the Employment First Transition Framework. The Employment First Transition Framework is a "results-oritented process that leads to individual community employment outcomes for youth with developmental disabilities. The Framework is a system of practices that are present at the state, regional, and individual levels that reflect person-centeredness, are agency neutral, and are outcome focused". The complete Framework can be view on the Ohio Employment First website.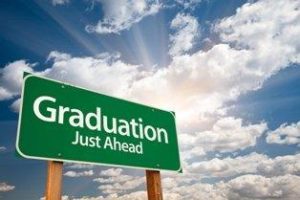 Beyond high school – college and trade school information
The Ohio State University Nisonger Center is home to the TOPS program.This is a college expereince program for students with intellectual disabilities. To learn more about TOPS visit the Nisonger Center website here.
Other Online Resources
There is so much information available about youth employment online. Several resources are listed below. Please feel free to share your own favorite resources by emailing jyingling@eriecbdd.org.
FAQ from Disability Rights Ohio 
Disability Rights Ohio is a wonderful resource for families and individuals to learn more about their rights under Ohio and Federal Law. Check out the full website Disability Rights Ohio for more information.
Transition Planning for Students with Disabilities 
What Can I do if my Child with a Disability is Being Harassed in School 
National Collaborative on Workforce and Disability
NCWD is an online resource funded by tax dollars. This site is full of short "info briefs" on every topic around transition. Every article is "evidence based" meaning it is not only based on someone's opinion but instead on facts and research.
Some of my favorite articles include:
Helping Youth Build Work Skills for Job Success: Tips for Parents and Families 

Performance Data and Youth with Disabilities (Workforce Investment Act) 

Blazing the Trail: A New Direction for Youth Development and Leadership: Youth Call-to-Action
Check out the full National Collaborative on Workforce and Diversity website at www.ncwd-youth.info
Department of Labor – Office of Disability Employment Policy ODEP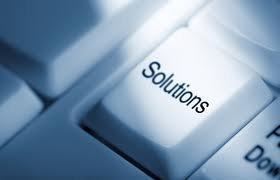 ODEP is another great online resource. This resource is a great place to look for article, information, and to read about national programs and employment trends. Click here to view the youth section of their website.